Today marks my first final, and the beginning of my last two weeks of massage school (have I told you I'm going to massage school? Kidding. But I do feel like it's all I've had to talk about for the past six months). I'm equal parts sad to think it's almost over, excited to get my life back, and feigning ignorance to everything that I have to get done and the cramming I have to cram in the next ten days.
But in the midst of some fine procrastinating this weekend, I looked through the recent photos I've amassed and decided it was time for another camera dump.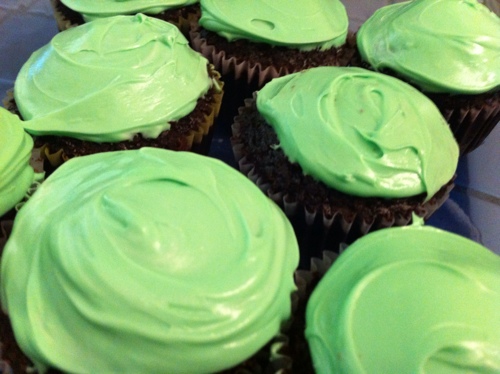 Saint Patrick's Day goodies. I wish I could tell you it was a recipe of my own invention, but I let Betty do the grunt work this time – I just mixed in some eggs and green food coloring.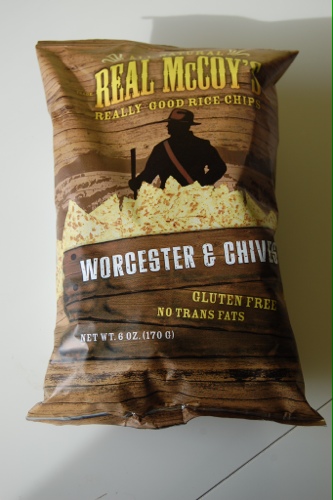 One of my classmates (the same one who got me hooked on chocolate covered popcorn earlier this year) gave me a bag of these Real McCoy rice chips — they are SO GOOD. Taste just like Chex Mix, but gluten free.
The only meal I've managed to photograph lately:
A colorful chicken stir-fry with red and yellow bell peppers and sugar snap peas.
And two birthdays: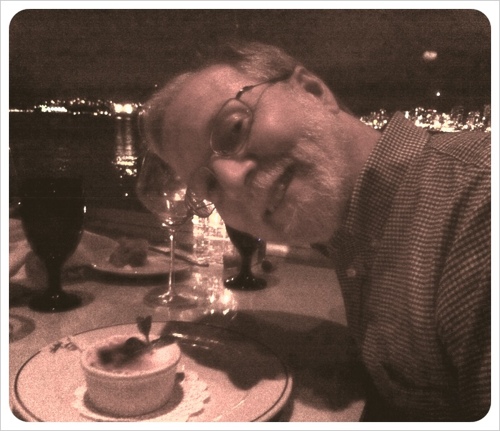 First up was my gluten-free father. Here he is hamming it up over creme brulee. (Sorry for the heavy photo editing, dad – you looked much cuter in person!)
Then, my maternal grandpa, who turned 90. He's not a blog reader, but my aunts are – and I'm counting on you to tell him he got a mention here 🙂
And because it wouldn't be a camera dump without at least one adorable cat photo, here's what Eggs has been up to lately:
And with that, my nose is back to the grindstone.
Thanks to all of you who are still around – I can't wait until I have more time to devote to my blog. See you on the other side!