I'm talking this week about the year in review and realized this is the opportune moment to follow up on the goals I set way back in January. One of those goals was to take a photo every day.
Last Christmas, Joel gave me a copy of Understanding Exposure which I read cover to cover in about two days. It's a great read – I learned so much about taking good photos and actually utilizing the different settings on my camera.
So today, I want to share a photo recap of the year to show the lessons learned in 2013. Some of these photos are terrible. Truly awful. But they taught me the biggest lesson: don't get too cocky. And for every awful photo I took, the next one was a little better. (I'll share some of my best photos in a later post.)
Like I said, my goal was to take a photo every day for the year, and I did really well at it … for about a month. I spent many January afternoons out in the park behind the office, getting the hang of what I'd picked up from my reading.
these shots are not terrible.
When we left for South Africa at the end of January, I was feeling pretty cocky about my new photography skillz. I was sure I'd come home from the trip with a collection of beautifully composed and technically impressive photos.
Of course, that's not what actually happened. The first few days, every good photo I took was by accident or with my iPhone. Most of the pictures I took were mediocre, at best.
I now joke that on that first day in Cape Town, I forgot to change my settings from "Seattle" to "South Africa" — my white balance was still in cloudy mode. I corrected that, but my photos from the next day's adventure at the Cape of Good Hope Reserve didn't turn out much better – I hadn't figured out how to use the polarizer filter on my lens.
By the time we made it to Bushman's Kloof, I was shooting in auto mode most of the time and feeling pretty defeated about it. Every once in a while, I'd feel a little surge of confidence and fiddle around with settings in manual mode. Then I'd flip right back. These were two "a-ha!" moments: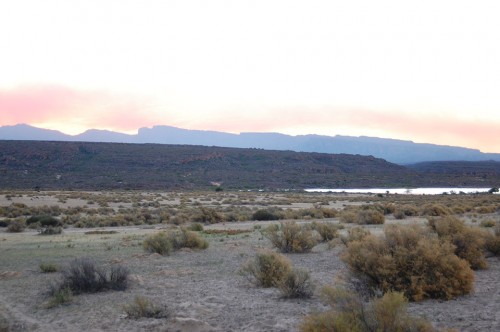 Take 1 (auto mode)
Take 2 (manual mode, metering off the ground)
Take 3 (manual mode, metering off the sky)
Take 1 (auto mode)
Take 2 (manual mode)
You're going to laugh when I say this, but the day we got home from South Africa, Joel and I went to the camera store to "test" the newer models (both of ours were older, discontinued models) and they happened to have a refurbished model of the cameras each of us wanted. We walked out of the store that day, new cameras in hand. And I started feeling a little cocky again. With a fancy new camera, I'd take even better photos!
Of course, that's not what actually happened. It took a little while to hang of my new camera. When I went to Disneyland in June, I spent a day sitting in an art gallery in West Hollywood with one of the girls I traveled with, who is a professional photographer. She went over some of the camera features that weren't making sense to me, and I got excited about taking photos again.
Art gallery self portrait.
This is the part where I interrupt my recap to point out that I'd kind of given up on my resolution to carry my camera with me and take photos daily. I took many when I traveled, obvs, and we made some day trips (like our Twin Peaks adventure) with the express purpose of taking photos.
We also made several trips up to the San Juans for wedding planning, and I took my camera along on every one of those. I was still switching around and fiddling with camera settings: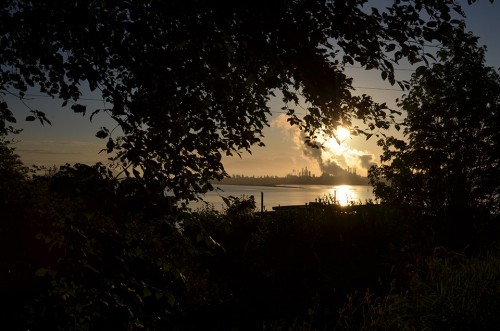 Take 1 (aperture priority mode)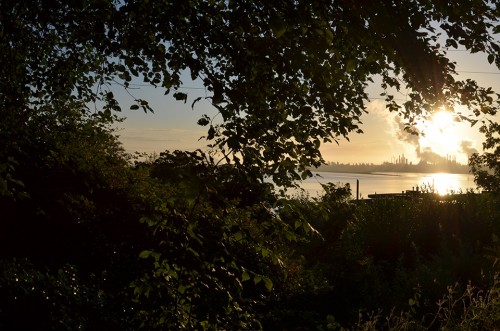 Take 2 (manual mode)
The difference isn't as dramatic as the South Africa photos; maybe I'm starting to get the hang of it.
Once we returned home from our honeymoon, I turned my attention photo editing, another skill that still needs improving.
Of course, after that, fall was upon us, and I've been feeling uninspired when it comes to my camera. Lately, I've just been taking photos for the blog. One of my ongoing projects here has been to update my recipe photos (many of which are still really bad iPhone photos.) Here's one of my more successful recipe photos, if I may say so.
I stopped being lazy and got out my lightbox and full spectrum lights and the tripod for smaller subject matter.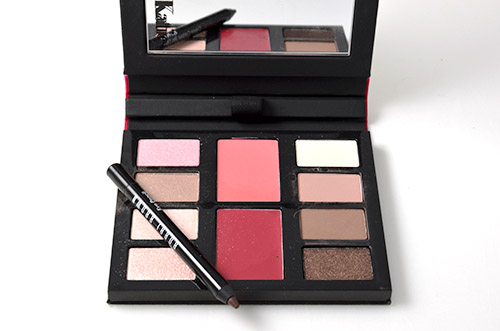 I still have plenty of room for improvement, and plan to keep reading and fiddling, as time allows. I didn't quite follow through on the part of my goal that was "take a photo every day" — but I did accomplish the part of it that was "learn more about photography," so I'm calling that a win.