Usually, I'm the last person to get excited about the end of summer. I love fall, and September is my favorite month (because birthdays!) but our PNW summers are all too short. I miss wearing boots and scarves, but I am not in a hurry for summer to end.
But this year, I am glad to have August behind us. It was kind of a weird month; lots of ups and downs.
Since I didn't blog much, I thought it would be fun to show you a recap of the month. Here's what we got up to:
For the first week, Joel went on a "bro road trip"/"bro-ad trip" and I sat at home in my jammies with the kitties and watched The Office on Netflix.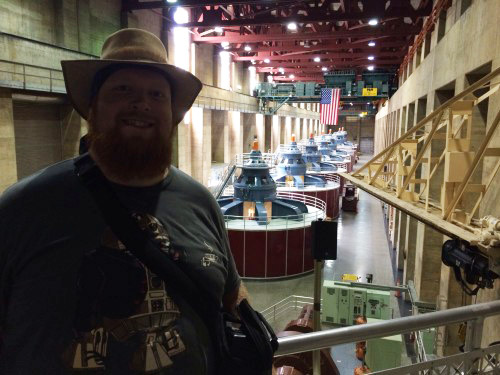 Joel seeing Hoover Dam
Joel wanted to go to LA to see a band that he likes, and I wasn't especially interested in going, so he went with a couple of his friends. Then they took a little road trip to Vegas and attempted to camp in the desert.
Since our husbands left us on our own, Meredith and I took a ladies' trip to Portland the next weekend. I took just one picture, of my plate at my favorite taco stand (Por Que No?)
The only thing on our agenda was some tax-free shopping 😉 I bought a pair of boots, and some books from Powell's (because duh.) Otherwise, we ate some great food and drank way too much delicious coffee. It was a great, low key weekend getaway.
I also finished the Huggable Hedgehog, that I mentioned in this post about crafting.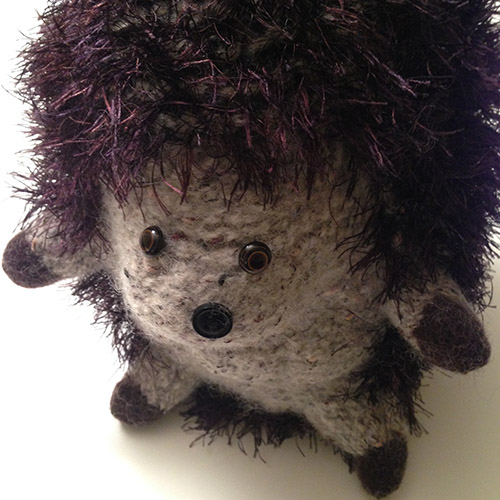 Look how cute!
In the eight years since I started the project, I've switched from a top load washing machine to a front load washing machine, which meant that I had to be a little creative in felting the wool. I ended up buying a couple of hedgehog dryer balls, because what better to felt a hedgehog than … a hedgehog?
It took three rounds on the "express wash" cycle (hot water for 20 minutes) to felt, and then I crookedly sewed on some button eyes and a nose, and stuffed it.
My biggest accomplishment in August, though, was that at long last, I finally beat 2048! Admittedly I'm being a little hyperbolic, but I've lost many hours to this game, so finally winning felt like a major feat.
Then Joel and I celebrated our one year wedding anniversary! I wrote about it in this post.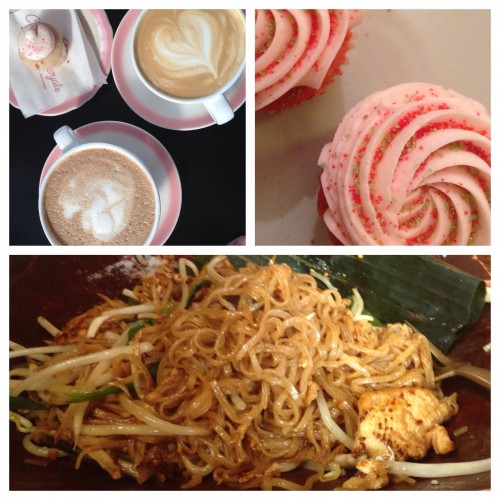 Last Friday, Joel and I made a quick trip to … Portland, again! We'd planned to take a road trip through Oregon and Northern California, and bought tickets to see Nine Inch Nails in Vancouver, Wa on Friday night. We decided to shorten the trip to just a day trip before the show.
Tacos, part II
Nine Inch Nails at Sleep Country Amphitheater
We ended the month in the San Juans, relaxing. I've been doing a lot of reading, and plan to post a couple of book reviews in the next week or two.
Until next time!