I'm sad to share that this summer, Joel and I said goodbye to our sweet kitty, Eggs.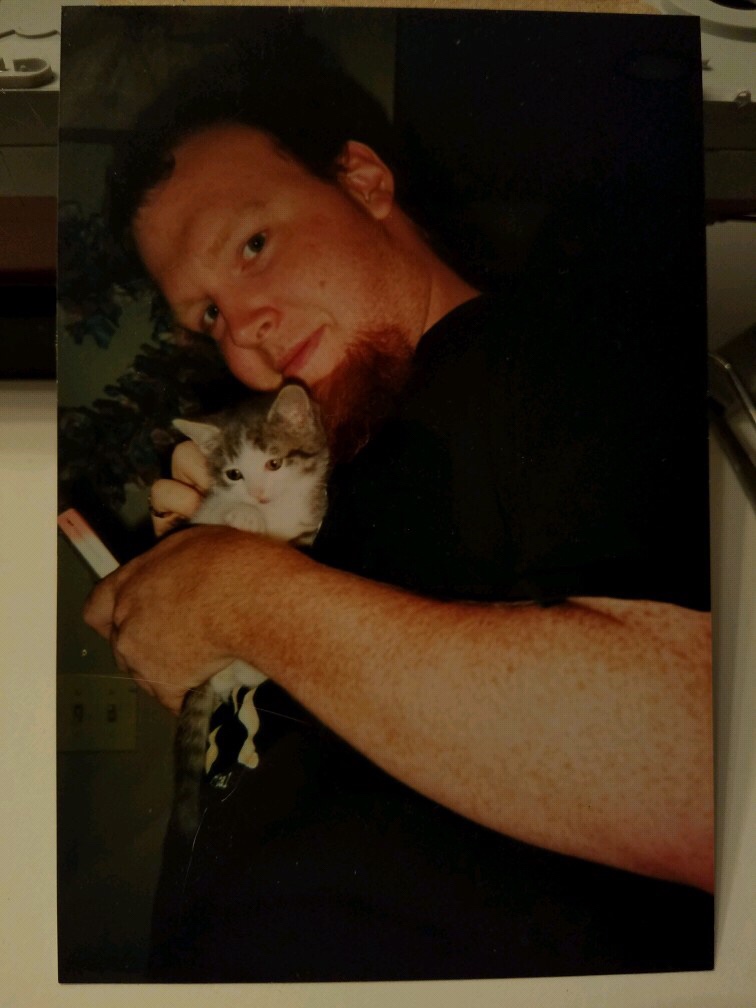 Joel adopted Eggs when he was a teenager and Eggs was a kitten, and they had 17 wonderful years together. I only got to know him in his final 7 years, and he was sick most of them. But it didn't stop him from being the most affectionate cat I can remember meeting. He'd snuggle in our laps when we watched TV and curl up either alongside or on top of us in bed at night.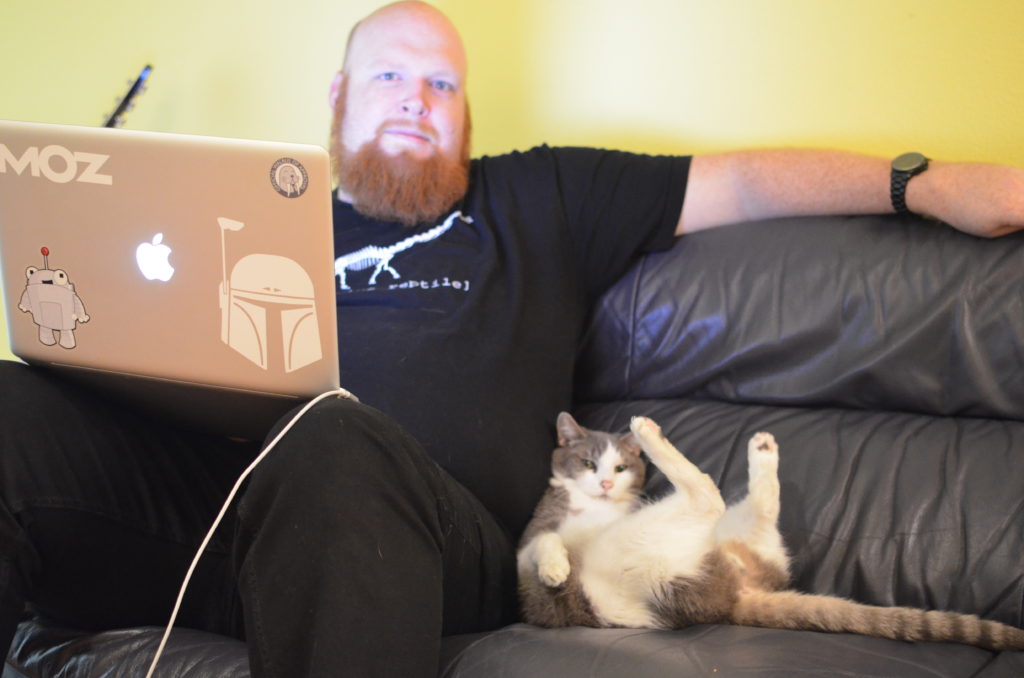 Eggs could not be deterred from snuggles – this was what happened when Joel wouldn't let him crawl into his lap.
It's bittersweet going through the pictures from before he was sick. We didn't really feel ready to say goodbye (is anyone, ever, ready to say goodbye to a beloved pet? Rhetorical question.) And because his decline was pretty slow, it was easy to ignore how sick he actually looked. He'd been a 15 pound cat when I met him; in his final days, he weighed just 6 pounds.
Eggs was always a willing model when I wanted to play with my camera. A few of my favorite photos from his better days: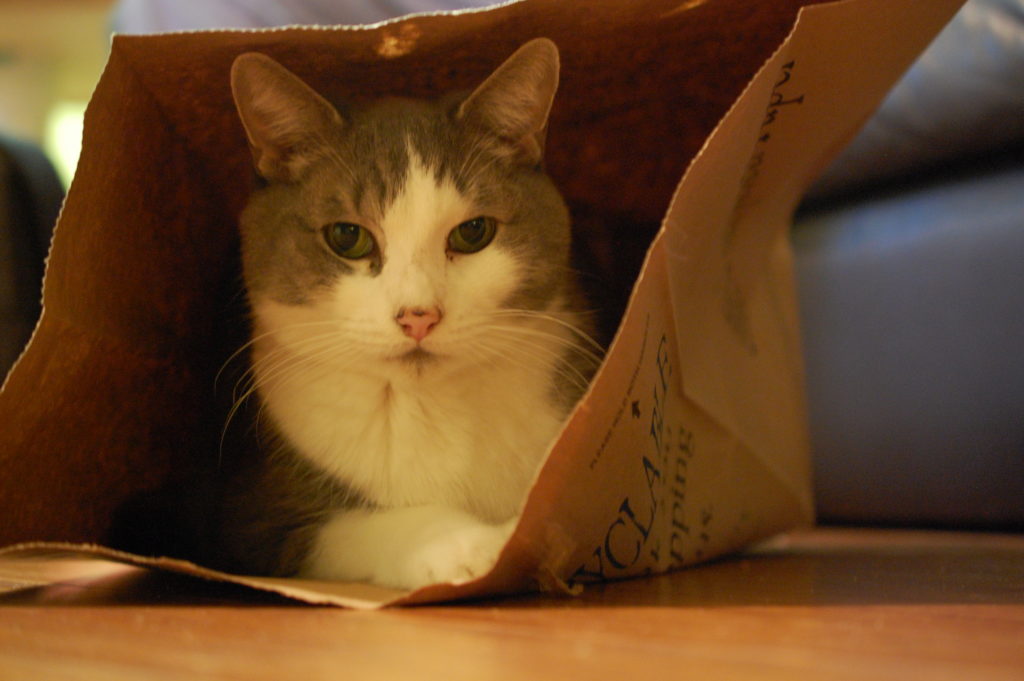 This one always makes me laugh. Sometimes auto-focus is not my friend.
Joel has always maintained that Eggs loved Mount Rainier, and would get really excited and talkative whenever he heard people say "Mount Rainier," even just on TV. We decided to spread his ashes there, and picked a beautiful sunny day this summer to go hiking and find the perfect spot to lay Eggs to rest.
We both miss him terribly. Though the more recent memories of him are the countless vet visits and messes and him being sick, what I hope we remember is the stubborn but very loving cat that he always was.