I'm very excited today to bring you my first ever giveaway on the gf-gf!
I've long been a fan of NuNaturals liquid vanilla stevia as a sweetener in my coffee, so when the company asked if I would be interested in receiving their new lemon and orange flavors to try in exchange for this review, I was like "duh!" Well, I managed to say it more eloquently than that, but I was pretty excited.
If you're unfamiliar with stevia, it's an herb that is often used as an alternative to sugar. It's naturally zero calorie, and has a negligible effect on blood sugar. Some brands have a bitter aftertaste, but NuNaturals does not, and their new flavors are made with real lemon and orange ingredients.
Both the lemon and orange stevia flavors are gluten free – in fact, the only NuNaturals product that might be questionable for us Celiacs is the More Fiber Baking Blend, which contains oat fiber. Ron from NuNaturals informed me that the fiber of the oat does not contain gluten and they try to source gluten free ingredients, but the oats cannot be labelled certified GF. Personally, I'm avoiding it in favor of other products that are sure to be safe.
I've made great use of the lemon stevia to make a sugar free lemon poppyseed dressing. It's just the juice of one lemon, 10 drops lemon stevia, 1/4 cup olive oil, and 1/2 tsp poppy seeds.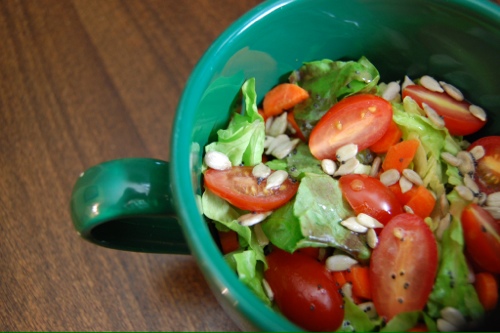 And the orange stevia is the star ingredient in these chocolate orange biscotti. These biscotti are gluten free, dairy free, and sugar free, but full of flavor – they got great reviews from my official taste testers. Please click here for the recipe.
So here's the part you've been waiting for – the giveaway!
NuNaturals would like to share a bottle of each of their new flavors of stevia with four readers of the gf-gf. You have up to three chances to win.
1. Required – tell me in the comments what you'd like to make with lemon and orange stevia if you win.
2. Optional – "Like" NuNaturals on facebook.
3. Optional – Tweet something like "I entered to win @NuNaturals new stevia flavors from @thegfgf"
Please leave a separate comment for each entry.
You can also use the promo code BLG0612 to take 15% off of your entire order on the NuNaturals website (good through June 30). And shipping within the continental U.S. is free on orders of $35 or more.
Here's the fine print:
Giveaway is open until Monday, May 14th at 9pm (PDST), at which point, I'll close the comments on this post. The winners will be selected randomly and will be notified by email, so be sure to leave a valid email address when you comment.
Winners must have a street address (No PO Boxes, please.)
NuNaturals sent me these products free of charge and is providing the prizes. All opinions expressed here are my own.
Thanks for entering, and good luck!