I hope you all enjoyed a wonderful, safe (and even gluten-free) holiday!
Today's post is short — just a few of my favorite pictures from Christmas.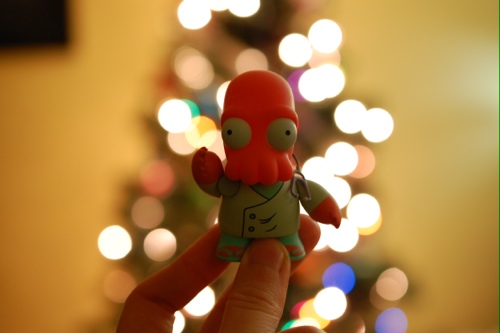 Playing with bokeh (also, Dr. Zoidberg) (please don't make fun of me for this, but sometimes I get my cartoon squids mixed up and call him Dr. Squidward).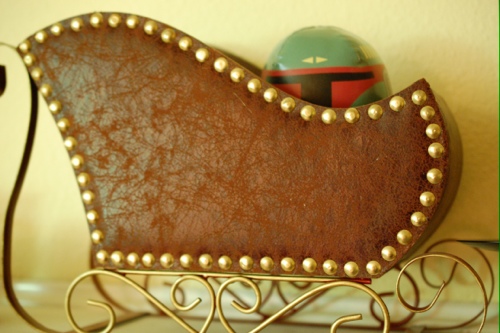 Boba Fett commandeered Santa's sleigh.
I tried my hand at making a homemade bow; something my grandfather did every year. Mine didn't quite turn out.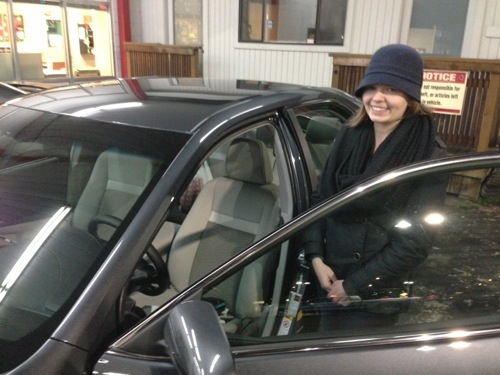 To Jennie from Santa – a new car! Well, really, from Toyota's low interest financing, which is kind of like Santa.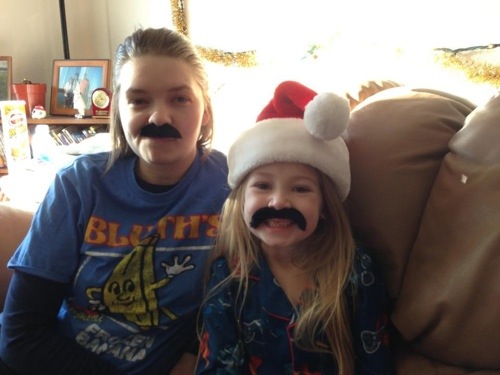 Me and my soon-to-be niece wearing Christmas mustaches.
Joel helping Allegra with her Christmas puzzle.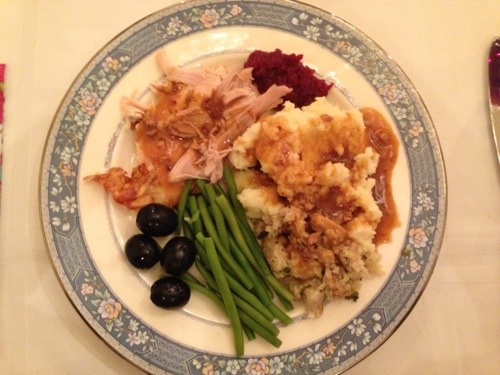 And our Christmas feast of turkey, mashed potatoes, gluten-free stuffing, green beans, and olives. I made the gravy and cranberry sauce and both turned out quite well (if I may say so). I forgot to take a picture of our Christmas Eve feast with Joel's parents which was … also turkey!
And with that, merry (belated) Christmas to all and to all a good night 🙂