Remember when Joel and I taste tested coconut milk ice creams a couple of years ago? It's been a while, so it's okay if you don't.
Go reread this post. Then come back.
Done? Okay.
A reader commented to let us know that the Trader Joe's coconut milk ice cream I wanted to include in the experiment but wasn't able to find had, in fact, been discontinued. It was very disappointing.
But that was two years ago. Things change.
Like the fact that I'd given up on coconut milk ice cream in favor of the real stuff.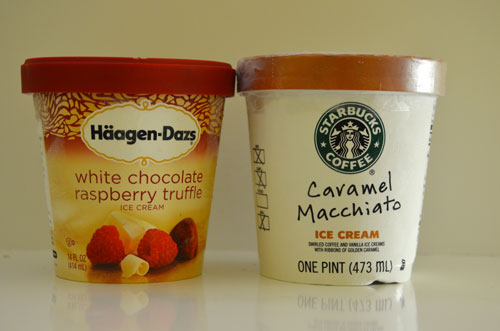 My favorites: Haagen Dazs white chocolate raspberry and Starbucks caramel macchiato.
But when I saw chocolate coconut milk ice cream back in the freezer at my local Trader Joe's, I had to give it a try.
I have to say … it's much better than the other coconut milk ice creams we tried! Worthy of being mentioned in a post next to my other favorite ice creams, even.