At dinner after the UCB comedy show, we asked our friends Morgana and Grahme what they recommended we do on our last morning in NYC. We'd made it to pretty much all of the major tourist attractions – really the only thing that I wanted to do but hadn't yet was walk through Central Park. They recommended the Metropolitan Museum of Art (and assured us that we would enjoy it more than MoMA.) So that was the plan.
As we were plotting out the subway route from the hotel to The Met, Joel realized that almost exactly across the park was a museum he was even more excited to see – the American Museum of Natural History. We decided to spend an hour at the natural history museum, then walk through the park, then the art museum. So that was the plan.
But once we walked in to the first exhibit at the natural history museum, we realized there was no way we could make it to all the exhibits we wanted to see in just an hour, so we made another new plan which was to see as much cool stuff as we possibly could.
I took dozens of photos here, but these are my favorites. Click on the thumbnails to see full size.
We had to peel ourselves away from the museum as we had plans to meet with Morgana and Grahme for lunch. By this point in our trip, we were getting pretty good at taking the subway (rather, by this point in the trip, we'd mastered the app that told us which train to take and made sure we got on going the right direction.) The app said it would take us about an hour to get to Queens.
But you remember how I said that the only New York City thing I wanted that we hadn't yet done was to walk through Central Park? I insisted a little bit, so we decided that instead of taking one subway train under the park and then transferring, we would walk through and just hop on the subway we'd take out to the restaurant. After all, it wouldn't take that long to walk through the narrow way, right …?
I'm sure you can tell where I'm going with this but we were late meeting our friends. I still feel a little bit bad about that, but it was worth it. Central Park is super pretty.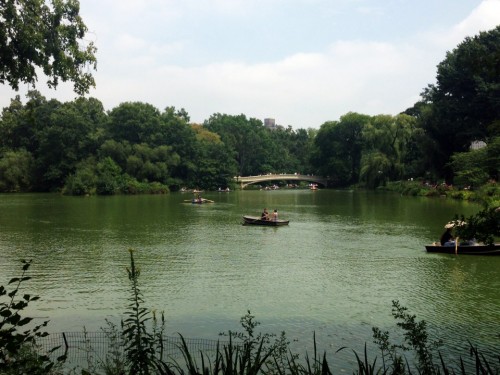 ***
After lunch, we spent the afternoon hanging out in Queens with Morgana and Grahme. This was my fourth (fifth? No, I'm pretty sure it was the fourth) time I'd been to New York, but I'd really only spent time in Manhattan. I thought it was so interesting to see how the locals really live, and see a part of the city that a lot of tourists don't bother to see.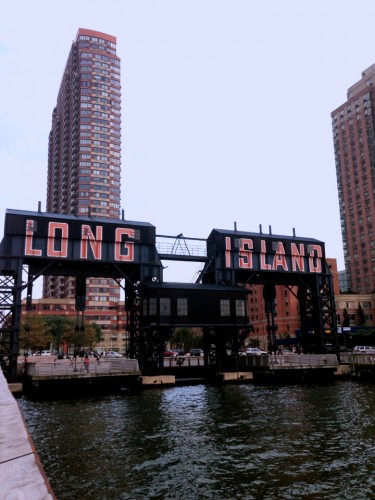 Morgana and Grahme's apartment is next to a nice and fairly new park with a great view of the Manhattan skyline – they told us that there are crews out there at least weekly filming. And in the week or two after we got home, sure enough, I spotted this exact view in a commercial!
Photo ops: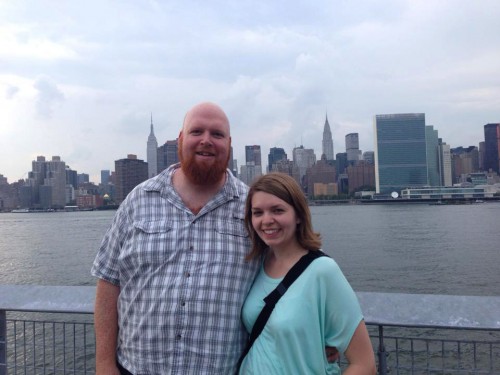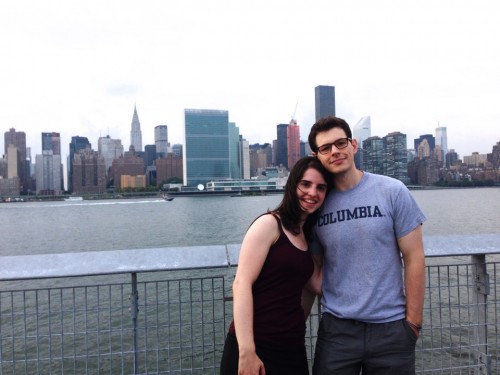 We'd had a HUGE lunch, but there's always room for ice cream.
And then we bid farewell to Morgana and Grahme, for it was our last night in New York and we had one important stop to make …
The Wax Museum. What did you think I was going to say?!
This is another one of those things that we would never have done were the cost of admission not included on the New York Passes, but since it was, we went!
Lots more photos – you can click to see full size.
I'll leave you today with this one of Joel and wax Patrick Stewart – appropriate because Joel saw Stewart give a reading when he was back in New York last week! But I'll tell you more about that later.