How to Make Ghee
Ghee, or clarified butter can be found in natural food markets and Asian groceries, but it's incredibly easy to make your own. All you need is a pound of butter, a saucepan, and a little patience.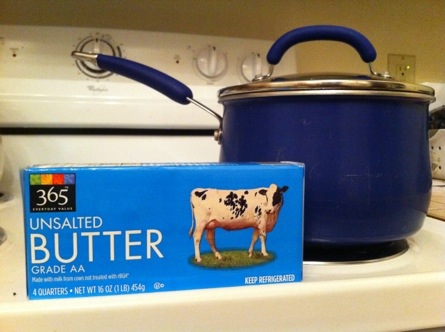 Chop up your butter, turn on the heat, and bring it to a boil.
Then sit back and watch it. After a while, it will stop boiling. This took about 20 minutes in my kitchen.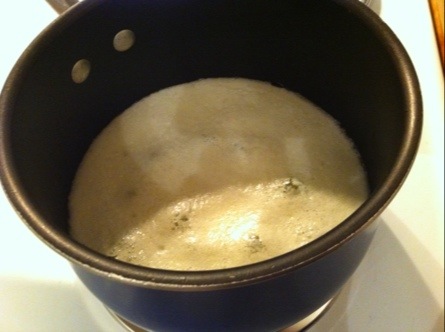 At this point, remove from heat and let it cool for a few minutes. After it's cooled, pour the liquid through cheesecloth into whatever container you choose to store it in. I used an empty (and very clean) nut butter jar.
You can use this in place of oil or butter in pretty much any recipe, over steamed veggies, and if you've ever been served lobster tails in a fancy restaurant and wondered how the butter to dip it in got to be so yellow (!) this is it.
EDIT: When I first posted this recipe, I had read that ghee will keep at room temperature for up to a year, but that has not been my experience. A jar went bad on me after about six months.