This post was originally published January 30 2012, but I've since updated to include new favorites and recent discoveries.
Today, I've compiled a list of the restaurants who get it right. Obviously, this is only a drop in the bucket of gluten-free dining, but these are the restaurants that I go to again and again, where I know I can eat safely, and most importantly, that make delicious food.
Seattle area favorites
All their curries, most noodle dishes, and peanut sauce are gluten free. They have GF soy sauce available and can make any dish (except for the deep fried things) gluten free. In West Seattle.
They have tamari (GF soy sauce) available upon request. They have several locations in and around Seattle.
Dedicated gluten free fryers available at every location and an extensive gluten free menu including chicken strips, tater tots, and onion rings. See my review here. Locations in South Lake Union, Fremont, and Capital Hill.
A vegan restaurant with lots of gluten-free options, including sandwiches (GF sandwiches are even made in a separate area of the kitchen!) Also known for their fresh juice. In West Seattle and the University District.
They feature a rotating menu (tropical during the summer, Italian comfort food around the holidays) and a regular menu with lots of gluten free options. Good brunch spot. In West Seattle.
I've been eating breakfast here for years, and I always get an omelette with hashbrowns and ask for the toast on a separate plate (which I give to Joel). They announced their gluten-free options in June 2013, and I like to think that it's because of me 🙂 In West Seattle.
All their curries are GF, as well as Pad Thai and Swimming Rama. Near Southcenter mall.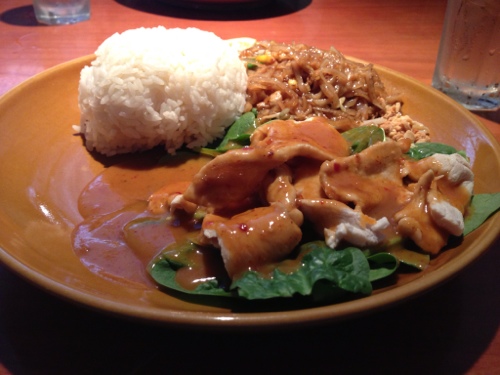 Mexican food. All their chicken and pork is GF (fish and beef are not), and they will use corn instead of flour tortillas. Several locations in Seattle.
This is easily my favorite restaurant – they're excellent at accommodating GF diners, and have happily swapped sides (pasta for potatoes or veggies) for me. In West Seattle and Des Moines.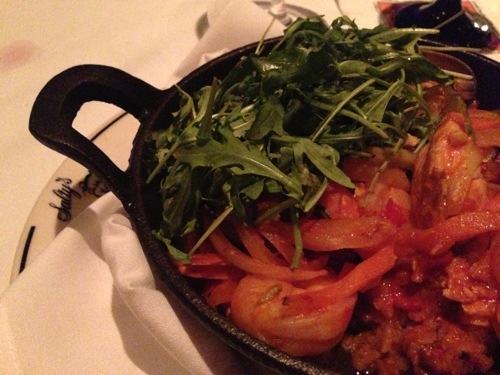 A pricey, but excellent fish restaurant. Read my review from the October 2012 Restaurant Week. In Downtown Seattle and Bellevue.
***
Chain restaurants
They have a pretty extensive gluten free menu, including a gf chocolate chip pizookie (pizza cookie) topped with ice cream.
All of their rice, beans, and meats are GF, and they will change their gloves that have been handling flour tortillas, if asked.
They have a gluten-free menu. I always get chicken quesadillas.
Most salads are gluten free (or can be without the croutons). My favorite is the salad Nicoise.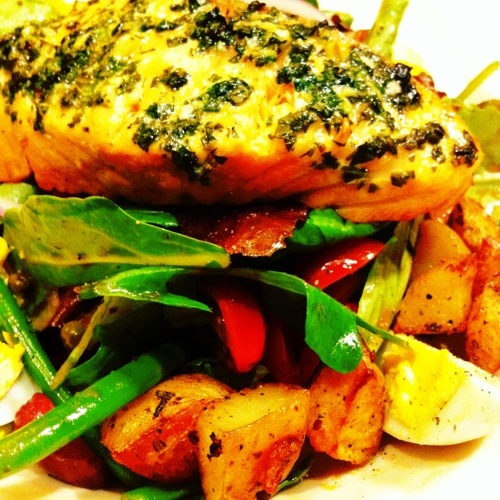 They have a gluten-free menu. Some of their sides (steamed veggies, in particular) have seasoning that contains wheat – ask for them plain.
They have a gluten-free menu and use tamari in place of soy sauce.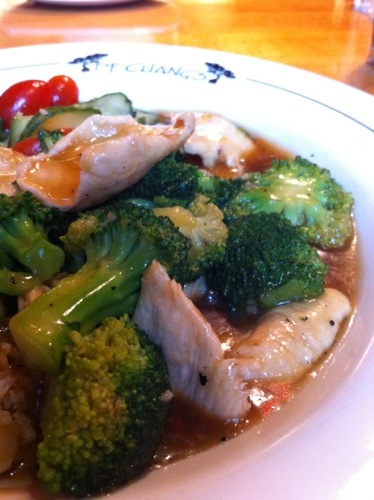 What restaurant would be on your list? Any GF friendly spots that I missed?