Hey, it's a post about food! The first one of these you've seen in a while.
Let me begin (as I so often do) with a story.
Back in 2008, I was a single girl living alone in the U-District, with a limited grocery budget and a catalog of about four dishes that I could cook really well. I ate a lot of canned soup and frozen meals in those days. And every once in a while, I would buy a container of fresh cheesy tortellinis.
Obviously, when I went gluten-free, that habit had to go. It was a sad day. And I never bother to look in the section of the store that has fresh pasta anymore, because I've given up on there being any gluten-free-friendly fresh pasta.
But look at what Joel found for me last week: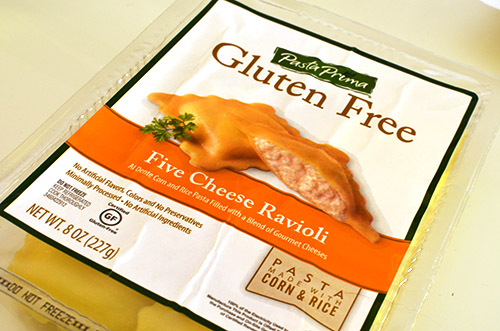 Gluten free ravioli!
I ate them with just a little basil-infused olive oil (an Italian sausage and some sauteed veggies alongside).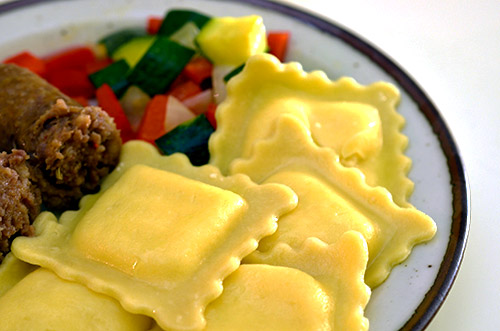 This was a very exciting find, and I'm happy to say that the raviolis are delicious. Super rich, and satisfying, too.