Internet wisdom says that it's the little things in life that make it worthwhile. This year was not a year of little things. It was big, grand, adventurous – traveling to a new continent, committing to marriage. Big things.
Every year, I write a pair of posts at the turn of the year, and these are some of my favorites to look back on. Here are the links to my posts from the last two years:
Looking back, 2012 edition
Welcome 2013
Goodbye, 2011
And Hello, 2012!
Since it's the end of the year, I figured this would be a good time to look back through the archives and point out some of the highlights from my year.
Memorable Moments
My trip to South Africa, which was my first (and hopefully not last) time in Africa
Getting my new website up and running 🙂
Everything about our wedding
(but that should be obvious, considering that I wrote a 7 part recap of the day)
My Best Posts
This is a very unscientific sampling of my "bests" – these are the ones that I most frequently find myself re-reading, and the ones that sparked the most comments, emails, and tweets.
Mozcon 2013, Two Years of Blogging, and How to Use Social Media
Don't Throw Momma from the Train
Microblogging, Tumblelogging, and Plain Old Blogging
NaNoWriMo and My Great American Novel that Isn't
When A Good Book Becomes A Good Movie
Nelson Mandela and the South Africa He Left Behind
Favorite Photos
I've already shown you some of the worst photos I took over the past year; these are my best, most favorite photos.
An African penguin being re-released into the wild
The new South African flag in front of the prison on Robben Island
Elephants on safari in South Africa
Sunset in Seattle (at the corner of Sunset and Seattle)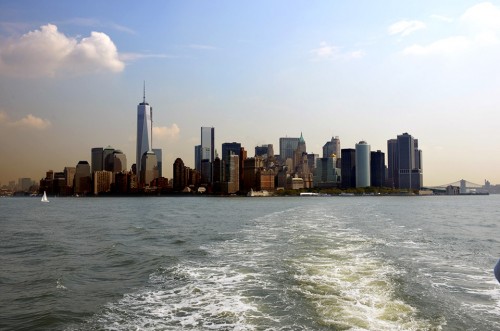 Manhattan, seen from the Statue of Liberty Cruise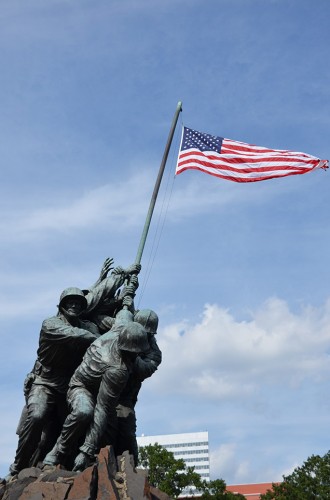 The Marine Corp War Memorial (better known as Iwo Jima)
Stormy and Eggs cuddling up to Joel.
***
I'll be back on Wednesday with a look forward … in the meantime, I wish you a safe and merry New Year!