Because our wedding anniversary is just two weeks before my birthday, which is just two weeks before Joel's birthday, we like to plan a vacation or big project (see: our 2015 bathroom remodel!) as an anniversary/birthday present to one another. Over a year ago, when he learned that the 2017 solar eclipse would be 1. visible from Oregon, and 2. just days before our anniversary, Joel proposed that our 2017 vacation be a road trip.
We agreed to spend a weekend in eastern Washington with his parents, then head south into Oregon for the eclipse, then west to Portland for our anniversary. What a great time we'd have!
Then my best friend, Morgana scheduled her wedding for Labor Day weekend, just a week and a half after the eclipse, in San Francisco. We tossed around the idea of going on our road trip, coming home for a few days, and then flying down to California. But what if, Joel suggested, we combine the two and spend a week driving down highway 101?
It seemed crazy and I was resistant at first, because two and a half weeks seemed like a really, really long road trip. How could I take that long a vacation? Who would take care of our cat? But eventually I gave in – I had just enough vacation time and my sister was able to house sit for us – and it ended up being a total blast.
We spent a total of 18 days/17 nights on the road:
2 nights in Pasco, WA with my in-laws
2 nights in Union, OR (well, one of those we mostly spent at a rest stop just outside of Lime, OR, to see the eclipse!)
2 nights in Portland, OR
1 night in Seaside, OR
1 night in Coos Bay, OR
1 night in Eureka, CA
1 night in Mendocino, CA
3 nights in San Francisco, CA
3 nights in Marin, CA
1 night in Ashland, OR
For a total of roughly 2900 miles.
Some of the highlights:
Day 1: Did we overpack??
Day 3: Welcome to Oregon!
Photos from the eclipse!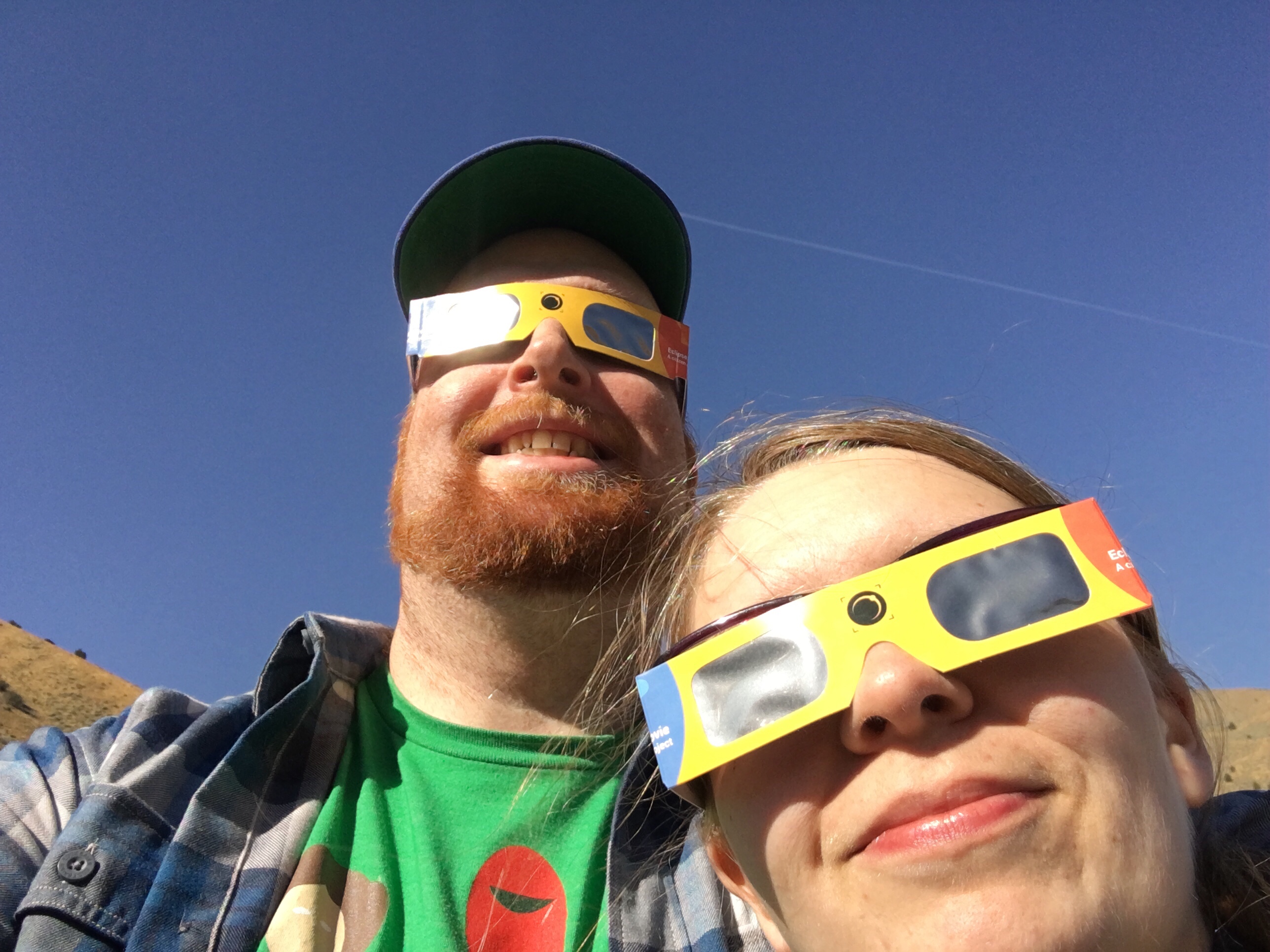 It's hard to take a selfie with eclipse glasses on.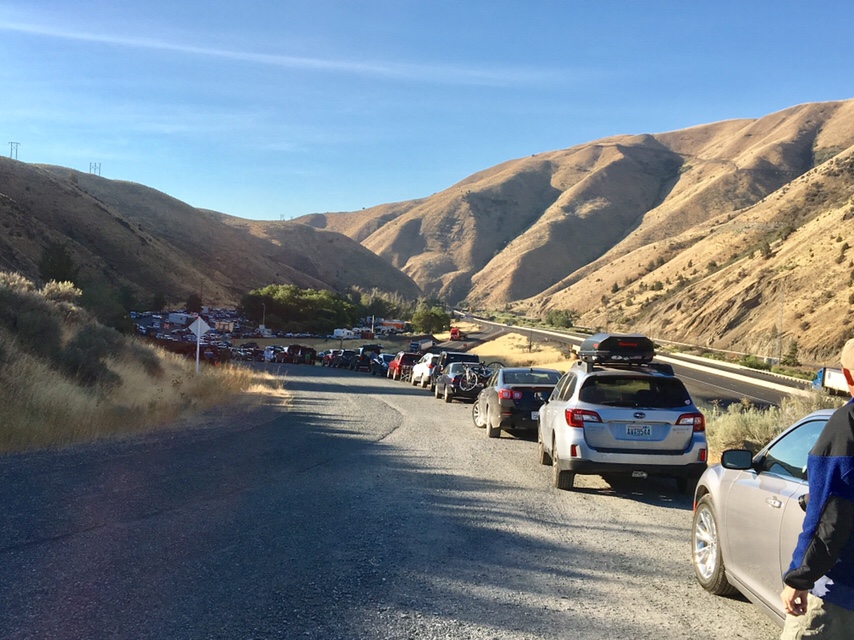 Here's the view of the rest stop from the top of the hill. We were at the bottom of the hill in the parking lot.
The light through the trees.
And the totality! It was amazing, this doesn't do it justice. We were just shy of the center of totality and so got to see it for about 2 minutes.
Day 7: Lunch on our anniversary in Tillamook, OR – cheese samples and ice cream 🙂
We made a little detour through Cannon Beach to see Haystack rock.
Seals at Cape Arago State Park in Coos Bay
View of Mendocino
Welcome to San Francisco!
We did the Alcatraz night tour, which was really interesting … and cold!! The night tour is the way to go, because they take the boat all the way around the island and you can see the city. But — the night tour sells out more quickly than the day, so we had to buy our tickets way in advance, even before we had our hotel booked! (This is a recurring theme in our travels.)
The guides and rangers and staff were really funny and engaging – as we were getting off the boat for the tour, one of the guards said, "enjoy your time in prison, we'll pick you up in the morning!" And the guide started out tour by saying, "since this is probably the first time in prison for most of you …" (though it was Joel's and my second time 😉 )
We walked across the Golden Gate Bridge (it was terrifying.) The view from Marin county!
My own special gluten free tea tray at Morgana's bachelorette party. (Believe it or not, this is one of the only food photos I took on this trip! It still makes me laugh that I spent so long snapping photos of almost every meal I ate back in my food blog days.)
The best meal that we ate in San Francisco was at China Live in Chinatown, and you'll have to just take me at my word because I forgot to take a picture. They had a number of gluten free options on the menu, and we sat at the counter and watched the chefs prepare dumplings (those weren't GF 🙁 )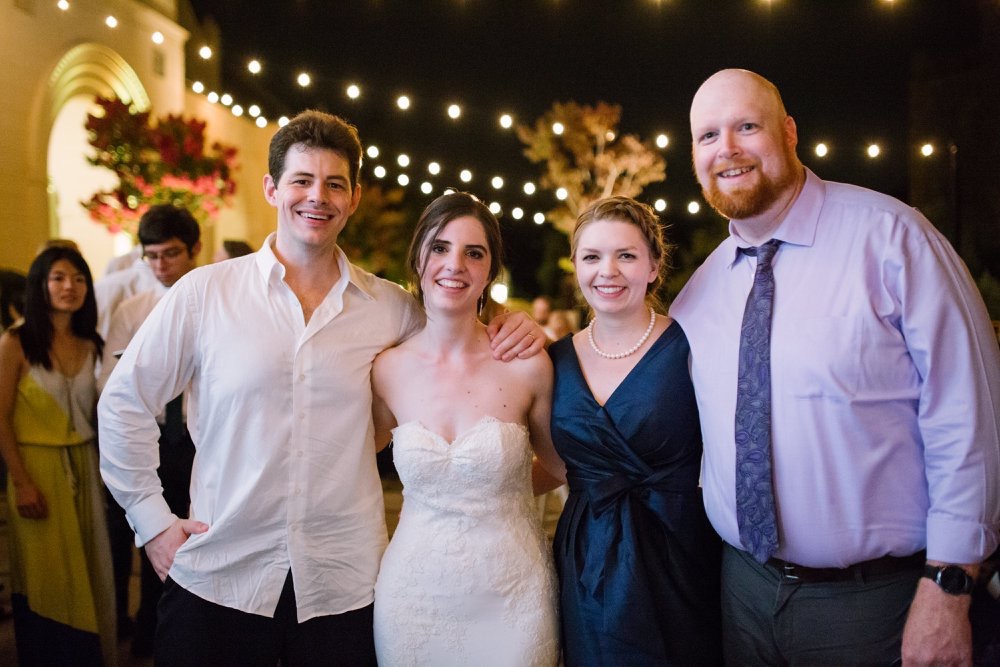 Morgana and Grahme had a beautiful wedding in Marin – and an amazing photographer. You can't tell in this photo that it was 108 degrees that day and we were sweating buckets!
Then we raced up I-5 so I could be back in the office on Tuesday. There were wildfires raging throughout Oregon, so the drive home was mostly smoky. We stayed overnight in Ashland to see the Oregon Shakespeare festival perform Julius Caesar, and made a pit stop back in Portland for a second round of tacos from Por Que No?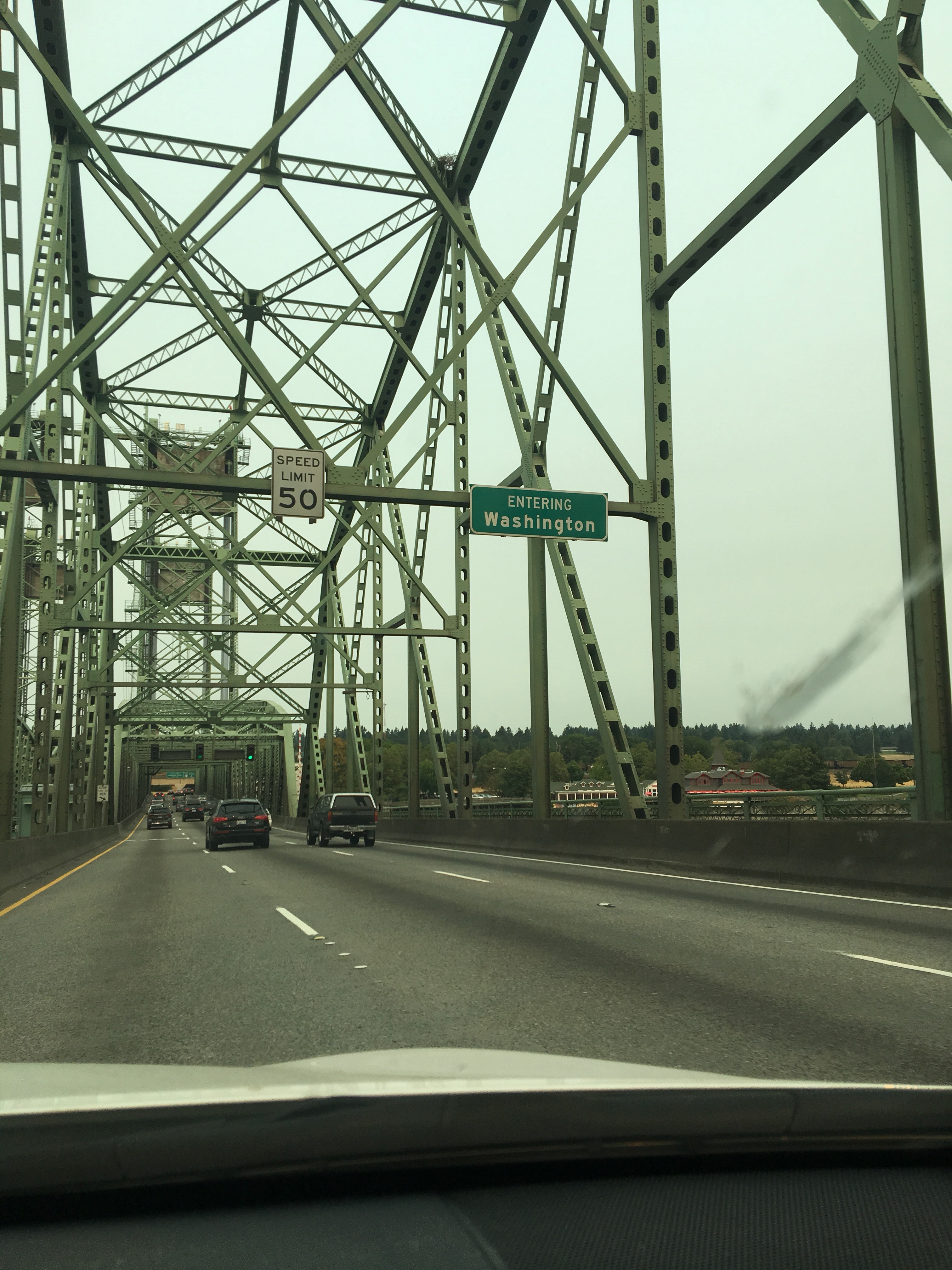 Day 18 – back in Washington, home sweet home ♥