Among my favorite of my old blog posts to go back and admire is the set I wrote at the New Year last year.
Goodbye, 2011
And Hello, 2012!
Mostly for sentimental reasons, but also, as I said a year ago, I'm an introspective type, and I love taking the opportunity at the turn of the year to reflect on who I was and who I've become and on what trajectory I am now.
So without any further ado, 2012 in review.
A few memorable meals
Eating gluten free pizza in Italy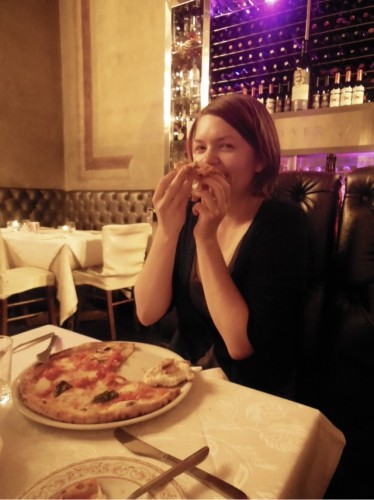 Favorite recipes
And one that I can't even take credit for, but by far my most-made recipe and probably will be in the next year too – the best hummus ever.
Favorite gluten-free finds
The Highlights
Graduating from massage school
Being hired as a massage therapist
That week in September when I went on vacation, got engaged, and had a birthday
Those two weeks in September that I spent in Italy
There were a few lowlights, of course, but I don't want to give them time or attention here on the blog. What I will say is that 2012 brought several major changes, and I don't expect that to let up in the next year. But I'll get more into that tomorrow.