One of my pre-wedding tasks was finding a couple of makeup items that I needed, and what started with that simple task has grown into a full-blown obsession, which Joel has taken to calling the "makeup explosion!" Pretty accurate, actually.
source
I did an image search for "makeup memes" and this came up. Remember that episode? Here's the clip …
ANYway, I have nothing else to blog about today, so I figured I'd tell you about some of my favorite makeup items that I've accumulated lately.
Bobbi Brown Pot Rouge
I bought this Bobbi and Katie palette last month – overall, it's *pretty* nice. I'm not super impressed with the eye shadows, but I think the eye pencil is great, and I totally love the cream blushes in this set. I love cream blush because I can wear it on days that I don't wear foundation (which is … most days) and they don't slide off my face. These go on easily and they're both really pretty, natural looking pinks.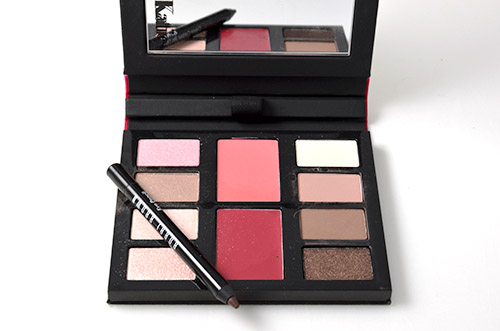 Urban Decay 24/7 Glide On Eyeliner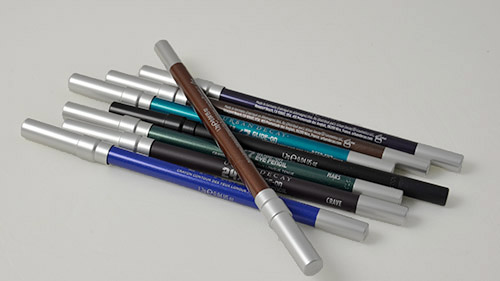 I am hardly the first person to blog about how great these eye pencils are – but it's true, they're awesome. I couldn't decide what color I wanted, so I picked up the "Ocho Loco" set, and have been playing with all the great colors. My favorites so far are Roach, a warm, metallic (but not glittery) brown, and Tornado, which is a pretty purple-y indigo.
Diorshow Mascara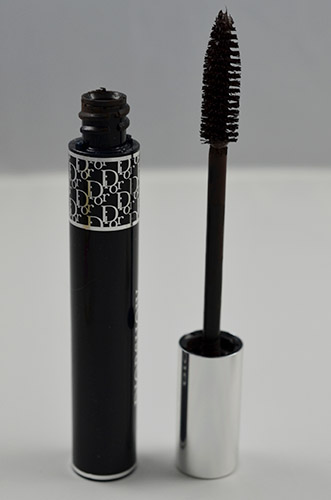 I remember Reese Witherspoon as Elle Woods in Legally Blonde saying something about how wrong the person who says blondes can wear black mascara was. I've been desperately googling, but I can't find the quote, so maybe I just made it up to make myself feel better for hating black mascara – it looks entirely unnatural on me.
Far too many brands do not make their best mascaras in brown, which I find highly disappointing. (Actually, my #1 favorite mascara used to be Lash Injection by Too Faced, which was discontinued in brown about a year ago. That was a sad day.) The makeup experts at Sephora recommended Diorshow Iconic as an alternative, and I LOVE it. I've had no issues with it clumping, and it smells like roses.
Revlon Lip Stain
This is what my make up guru (that would be Allegra) recommended as a lipstick alternative for my wedding day, and I loved it so much, I've worn it almost every day since. I use the "honey" color because … well, because that's what Allegra said I should use.
***
After the so-called makeup explosion, I had to find a better way to store all my makeup. I started with a small bag that sat on the bathroom counter, and when I could no longer cram all my makeup into it, I hauled out my old Caboodle …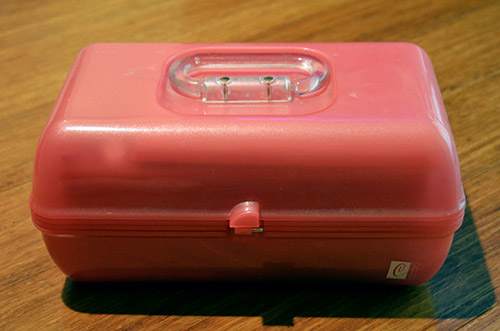 Yes, it's the same one I've had since I was 13 and it's seen better days. It used to have a plastic latch with a pink flower on it and the bottom is filled with the dust of a thousand eyeshadows (I totally just wrote iShadows on accident. Oh, Apple.)
Plus, there was the fact that it was full-to-bursting with all of my new makeup items.
Finally I had to admit that the time had come for my beloved Caboodle's unceremonious trashing. And then I found this:
The Sephora brand train case, which was conveniently marked down 50% last month – just around the time I decided it was time to upgrade my makeup storage center. So far, I'm very happy with it – I love having the dividers so I can keep my excessive number of nail clippers separate from my eyeshadow palettes.
My only complaints are that the tabs for the dividers don't line up 100%, which drives me crazy; and maybe I have some attachment issues to my old Caboodle, but I really miss the lipstick holder (which I mostly used to have easy access to my Birchbox samples.)
The good news is, I still have a little room to grow, so I'm free to accumulate more new makeup.
***
I'll have more interesting posts for you later. At least I spared you the gratuitous selfies, right?