Yesterday was our first wedding anniversary!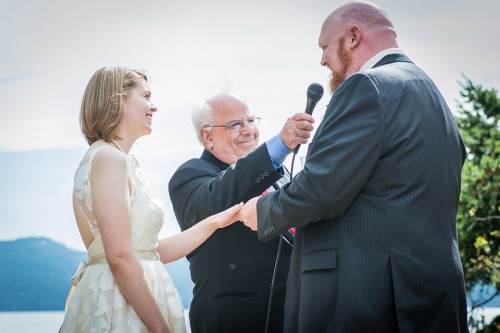 If you want to read all about our wedding, I documented it in great detail last fall.
The first wedding anniversary theme is "paper" so I gave Joel paperback copies of Shift and Dust, the second and third books from the Wool series. I also quoted "is paper?" from my favorite scene from Borat, which I'm sure he found endearing and not annoying in the slightest.
We went back and forth about the best way to celebrate – we plotted and schemed and made all manner of ludicrous plans, but in the end, we had a low key day revisiting some memories from when we first met.
We started out with coffee at Cupcake Royale, where we went on our very first date. Then we did a little shopping, and went to the movies.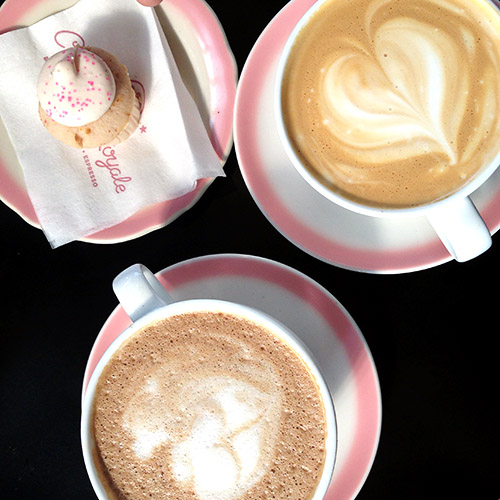 For dinner, we had Thai food from a restaurant in Wallingford, which we went to in the first few weeks we were dating. They make (seriously) the best pad Thai and mix it table side, and on that occasion our waiter mixed it with his bare hands. We have since referred to it as "the place where the guy touched our food." (Thankfully, the waiter used utensils when we went yesterday.)
We didn't bother to save any cupcakes from the wedding, because why eat year-old cupcakes when you can go back to the bakery and buy fresh cupcakes?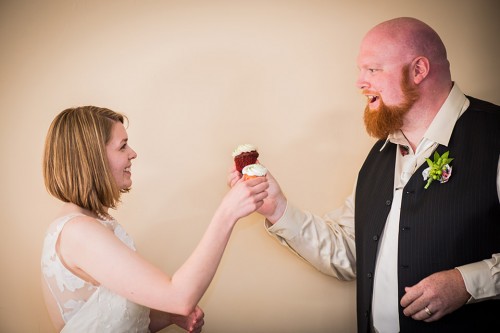 To go with our cupcakes, we (finally) cracked a bottle of champagne that we were given when we got engaged. And while we enjoyed our dessert, we watched The Comedians of Comedy, which Joel gave me for my birthday the first year we were dating.