Every year, at the end of the year, I like to look back through the archives of my blog and share links to some of my posts from the year. Then I write a new post at the start of the year to share some resolutions and look forward.
I do this for the blog content, obviously, but mostly because it's a nice, organized way for me to revisit the archives and see how I've grown and my blog has changed over the years.
Here are the posts from past years:
Greatest Hits of 2013 // Bring On 2014
Looking Back, 2012 Edition // Welcome 2013
Goodbye 2011 // And Hello, 2012
This year, I kept up my blog only sporadically, and for a while I posted only because I felt obligated to do so. But it's still fun and interesting (to me, anyway) to look back and see the progression my blog has taken over the past year.
Let's start with a look back:
Memorable moments
Cleaning and getting rid of our excess stuff was our big project for pretty much all of 2014. Our spare bedroom, which had been dumping grounds for unnecessary stuff, became a cool hangout room/Joel's study zone.This project got me interested in minimalism and made me reconsider my buying habits. I'm so proud of the changes we've made – now we just have to keep it up!
Joel went back to school. Although I mentioned this only in passing, it's been a big adjustment and probably what I'll remember most about 2014.
Most popular posts
Looking over my analytics, my most popular posts this year were reviews and write ups that people found while googling, or that I submitted to link-ups, or in one case, that a more popular blogger linked to (I know, I was shocked when it happened, too.)
My favorite posts
My favorites, it should come as no surprise, are the ones I put the most work into writing up, where I tried to share my thoughts in an eloquent and interesting way.
My favorite photos
Sadly, I didn't take nearly as many photos as I hoped this year, and most of these are actually iPhone photos. But I still love them.
Joel and Phil testing out an oversized table on our way to see the latest Hobbit movie
Ava trying to help me play with my phone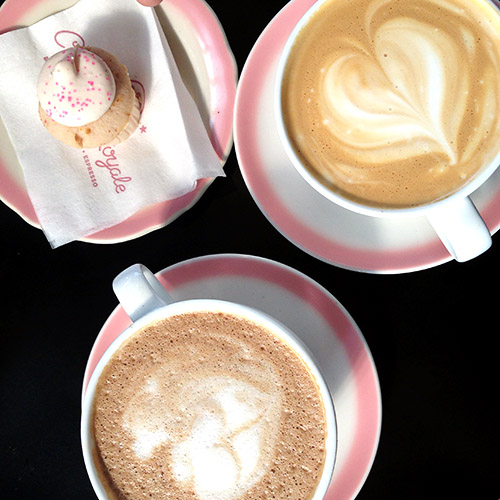 Espressos on our anniversary, from the same coffee shop we went to on our first date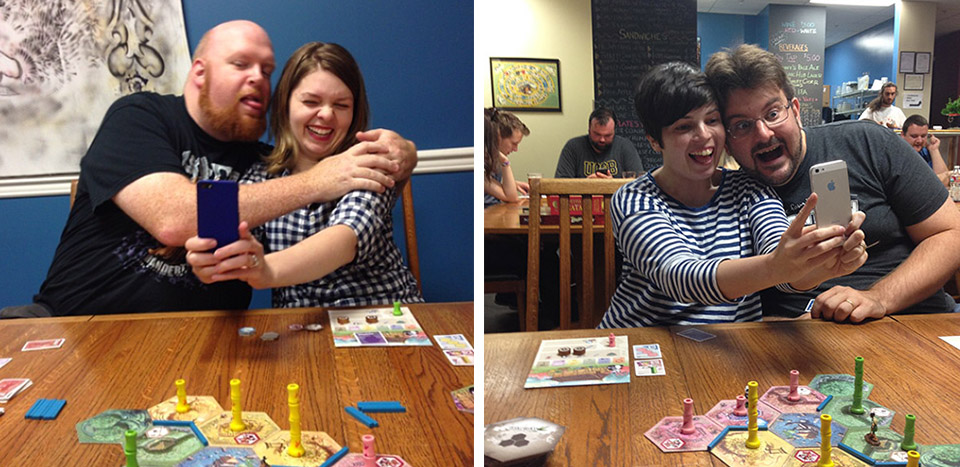 And this very meta pair of selfies. (We were playing Takenoko, by the way, which is very fun.)
***
As always, stay safe, and I wish you a Happy New Year! You can look for my post welcoming the new year next week 🙂