1. Start by photographing any animals in the vicinity, because as soon as the fireworks start, they will run off to hide.
Move faster than this if you want a photo of all the birds flying away …
2. Take a few photos of your friends while it's still light out.
If they start yelling battle cries, take video instead of photo. Otherwise, you end up with a lackluster photo and have to awkwardly explain that they were yelling "onward! To victory!"
3. Take a few photos of the aftermath.
4. Once it gets dark, try a long exposure of the sparklers because it's fun, even if the end result doesn't look like much.
Long exposures of cakes can also be cool, and look like the rapture has begun.
Just don't stand in the direction the wind is blowing because you'll end up with a picture of smoke. (Duh.)
5. Start to get the hang of the precise moment to snap a photo of the mortars as they go off, just in time for the big finale firework.
But if your finale firework misfires and every shell goes off all at once before you can even get your finger on the shutter button, settle for a photo of the smoking carcass.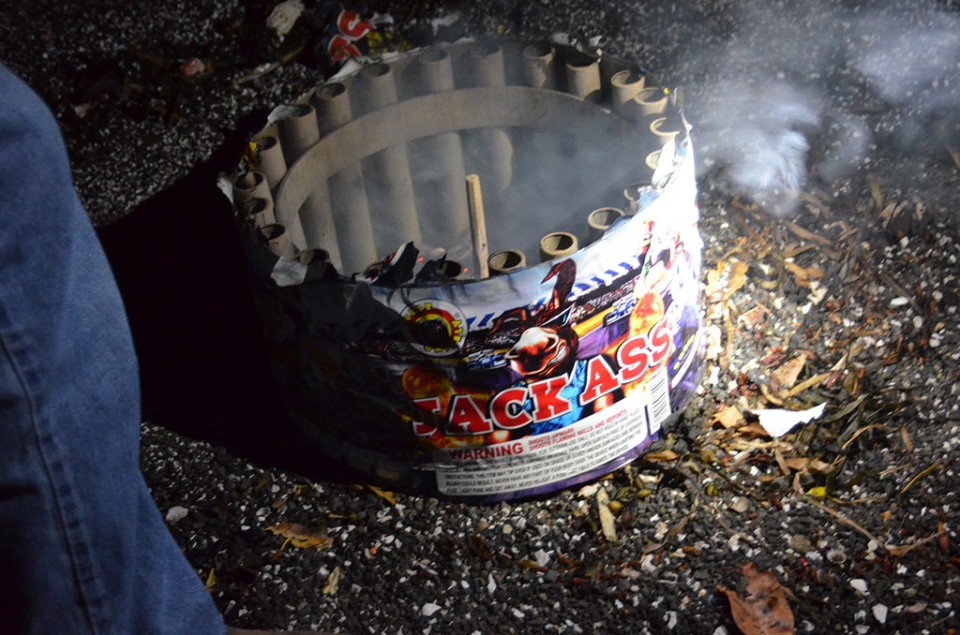 The end!