Remember this show?
Obviously, I don't remember it from its original run (I was 4) but a couple of years ago, Joel and I decided to watch the entire series. We didn't make it all the way through – we found, like the viewers in 1990, that we didn't really care to watch after we knew who'd killed Laura Palmer.
With the film locations being so nearby, one sunny Saturday in June 2011, we set off on a Twin Peaks adventure.
Click to see full size.
I took just two pictures on that little excursion (the left and the middle – I stole the other one from Joel!)
Last Saturday, we set with our doppelgangers on another Twin Peaks adventure. What we didn't know was that this weekend was the official Twin Peaks Festival. And at the last stop (where the "welcome to Twin Peaks" sign was placed) we just so happened to bump into the tour group.
Anyway, I took many more pictures this trip. Here they are for your viewing pleasure.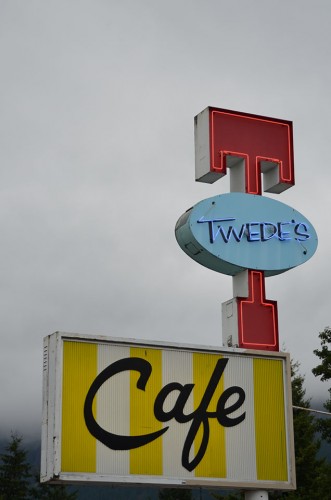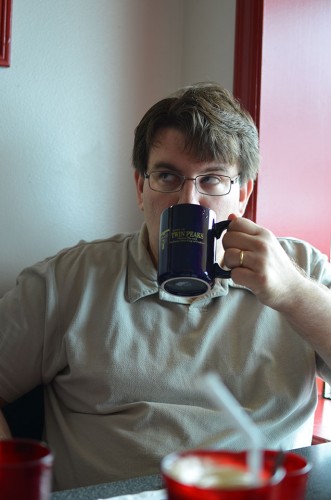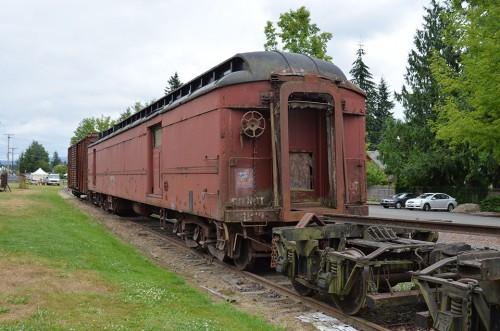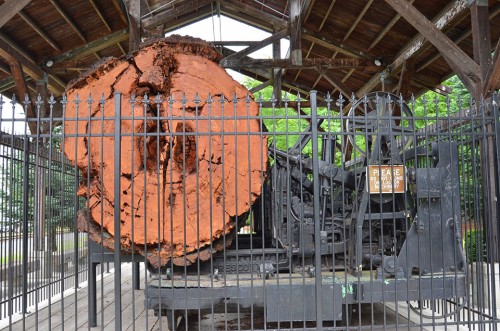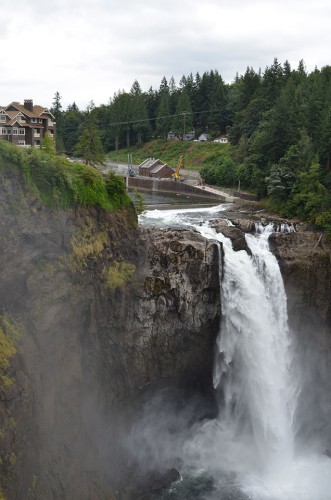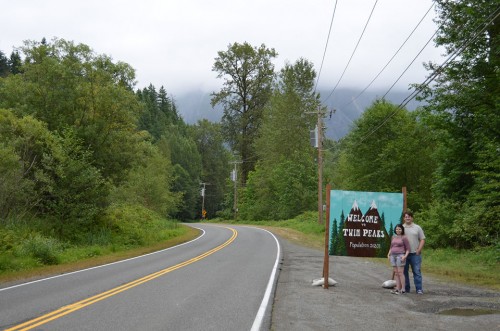 I leave you today with some wisdom from Special Agent Dale Cooper: "Harry, I'm going to let you in on a little secret. Every day, once a day, give yourself a present. Don't plan it. Don't wait for it. Just let it happen. It could be a new shirt at the men's store, a catnap in your office chair, or two cups of good, hot black coffee."