As promised, a rundown of my favorite recent eats.
After an entire month of salads, it took three weeks before I could even look at a leaf of lettuce. But at Nordstrom Cafe last weekend, this salad Nicoise renewed my love of salads. Which leads me to …
This was my favorite work lunch last week. A salad of romaine, carrots, tomatoes and sundried tomatoes, bacon, shredded cheese, and Annie's balsamic vinaigrette.
Underneath the toppings in my bowl was chili. Sadly, there wasn't quite enough for a satisfying meal. But the cheese, avocado and pico de gallo solved that problem. And were super yummy.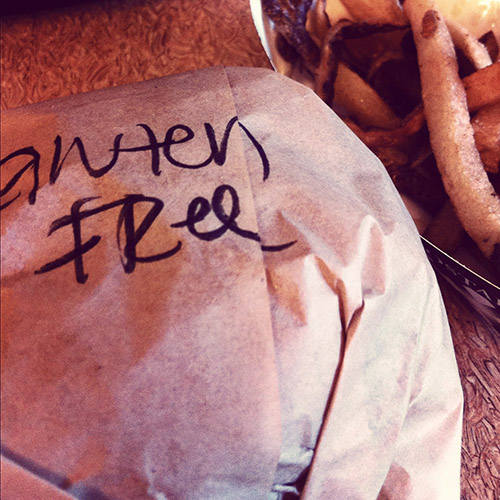 It's not very often these days that I get to sit down to a burger + fries. This was from Blue Moon Burgers in Seattle, and made me very happy indeed.
My dad (hi dad) is notoriously difficult to shop for, and he wasn't even in town for the weeks before Father's day for me to pester about what he wanted. So instead, I made him this lunch – well, let me put it this way, Joel and I made this lunch of cod, shrimps, asparagus, and my infamous red rice salad (not really, but it should be).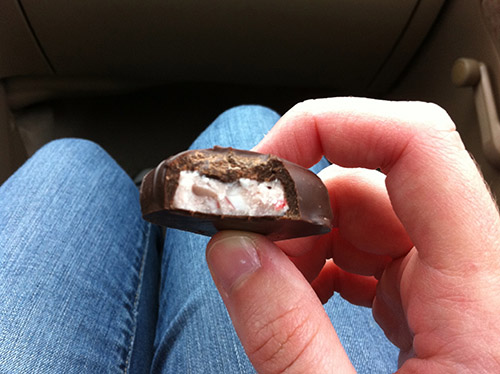 And finally, something sweet – a Jo's peppermint crunch truffle.