Remember when I said in my last post that I haven't been doing much? It's the truth, but only part of it. The whole truth is more like this …
source
I've been meaning to write a thoughtful and eloquent post about each of these shows for the past couple of weeks, and since it clearly hasn't happened yet, I'm just going to toss them all into one super-post. Here goes.
source
Buffy the Vampire Slayer
I started watching Buffy two summers ago, and I am finally … almost done with the third season. And of course, once I finish the seven seasons, there are three seasons of comic books and a spin-off to catch up on. I'm thoroughly enjoying it, and I suddenly have a new understanding of the "Teen Paranormal Romance" section in every Barnes and Noble.
Watching Buffy is inciting flashbacks of being thirteen, and the hours I spent pouring over Seventeen magazine, trying to duplicate Sarah Michelle Gellar's hair. Anyway, I've said this before, but it remains true: at its core, Buffy is not about vampires or the forces of evil, it's about being a teenage girl in the 90s.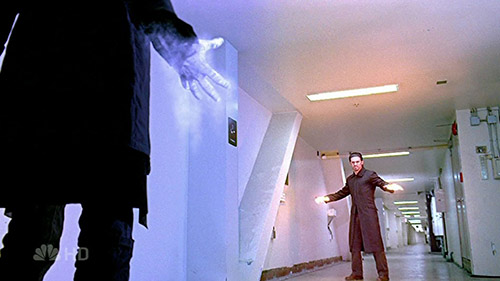 source
Heroes
When this show was airing, I was obsessed with Grey's Anatomy, and I remember reading about it when I read up on Grey's spoilers and thinking it sounded so cliche and disinteresting. So … it should come as no surprise that when I actually watched it (with much coercion from Joel) I actually loved it.
It's basically what would happen if the X-Men were made into a weekly soap opera.
source
Wilfred
Honestly, we only started watching this show because we'd finished all Lord of the Rings movies and we I wanted more Elijah Wood. Anyway, neither of us had any expectations but we ended up laughing our butts off. It's crude and offensive, but still makes witty social commentary … I guess I'd say it's kind of like South Park, if South Park were live action with a guy in a dog suit.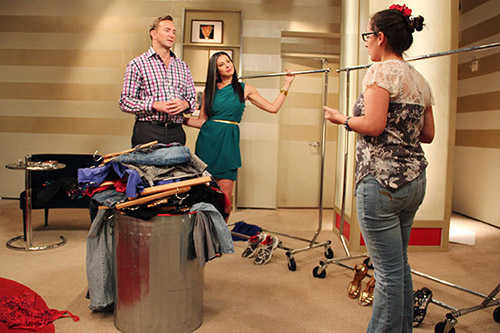 source
What Not to Wear
You probably aren't surprised to hear that I adore this show. I actually hadn't watched it in a few years, but caught up on the recent seasons that are on Netflix. I was a bit surprised that the format had changed so much … it's less about advice for putting oneself together and more about pop psychology and snark. But, really, was it ever actually about fashion advice?
Here's all the fashion advice you'll ever need, according to Stacy and Clinton: don't wear pants with an elastic waist ever, and belt all the things!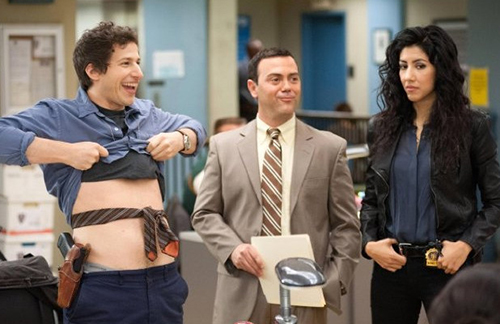 source
Brooklyn 99
We were really late discovering this show, but Joel and I powered through the entire first season in about a week. It's SO funny. We couldn't stop.
It's basically the 2014 version of Scrubs: a goofy, immature guy works for a boss who's uptight and seemingly disdains him but inside has a heart of gold. There are fantasy sequences and flashbacks, and of course he's into one of the girls he works with but won't admit it.
***
The bad news is that since I've been obsessively watching older shows, my DVR is totally full and I'm way behind on the current seasons of my favorite shows. My life is so hard!