I've spent most of the past two weeks hanging out at massage school.
But I missed my blog and all of you! I certainly can't keep up with regular posting at the moment, but I'll be popping in from time to time to say hello. For today, let's catch up. I believe this is termed the "camera dump" – random tidbits I've been collecting on my camera.
Last month, I won some stevia in a giveaway from Melissa at The Delicate Place. She threw in a couple little treats, including this chocolate bar from Love Street Living Foods. It was the best chocolate bar I've had in recent memory. I tried replicating it by melting down some baking chocolate and sweetening it with stevia, cinnamon, lucuma and maca powders. It didn't go too well.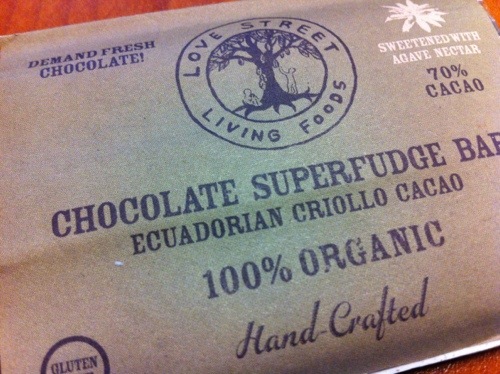 I made a new batch of ghee recently, this time using unsalted Kerrygold butter. It was SO YELLOW. This picture doesn't even do it justice. It actually tastes about the same as my previous batches, so I don't know that I need to go out of my way to use the Kerrygold in the future. Have you made homemade ghee yet?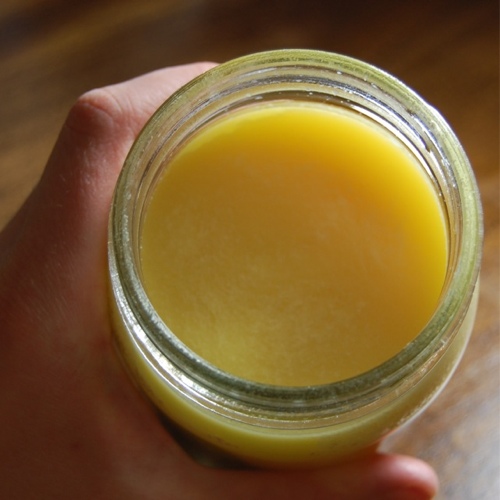 Between the smoked salmon that was given to me from one of my classmates, and some salmon burgers from Costco in my freezer, I've been eating tons of fish lately. I don't know that I feel a difference in my body, but I certainly feel very virtuous. This was a salmon burger, sauteed bok choy, and a baked sweet potato.
And I'll leave you today with some gratuitous cat pictures. Here's Eggs …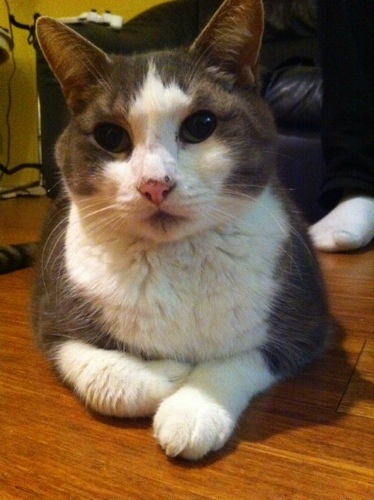 And Stormy. She likes it when I do this. No, really.